Residential Pest Control
Urbancarts is a brand in providing cost-effective residential pest control services in many
cities like Mumbai, Thane, Navi Mumbai, Pune and also in many other cities throughout the India.
Our offered annual pest control plan covers most pests such as cockroaches, termites, rats,
mosquitoes, lizards, spiders.
Residential Pest Control Services
If you feel that your house or any kind of residence is affected by pests & you are not getting idea how to deal with it. Then don't be so late to take decision. Because Pest problems increase day by day once it gets affected. You just get in touch with us and left all the things on us. We provide the best suitable & cost effective residential and commercial pest control services according to your requirement, size or area of residence. We conduct detailed inspection of your house, apartment, bungalow or flat before proceeding for pest control activities. Home and residential pest control services in Dahisar, Borivali, Kandivali, Malad, goregaon, Andheri, Bandra, Dadar, Churchgate, CST and all over the Maharashtra in affordable cost since 2005.
We have vast solutions and plans for any kind of pests that may affect your house or residence either it be ants, mosquitos, termites, cockroaches, pigeons, bedbugs, rodents and spiders etc. We are professional residential pest control service Provider Company that have trained experts who are well aware of how to deal with any specific pests. They are accompanied with proper methods & equipment to accurately weed out these pests from you house without causing any unwanted damages.
We provide our residential pest control services across all Mumbai including Churchgate, Dadar, Lower Parel, Bandra, Andheri, Jogeshwari Goregaon, Malad, Kandivali, Borivali, Dahisar, Mira road, Bhyandar, Vasai Virar etc. Our offered services are mostly appreciated by the customers for its unparalleled quality in affordable price. Due to our prompt and effective pest control treatments for any kind of residential premises, we became successful in maintaining good client list in Mumbai City and its nearest surroundings.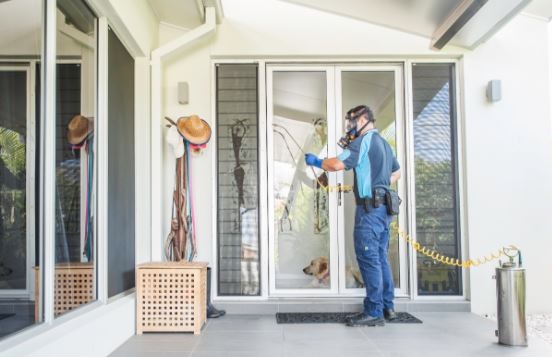 WHY URBANCARTS?
We came into existence in 2005 with the aim to provide you all in one solution for you household works in your best affordable price. Some of our specialized services are pest control, house clean, carpentry, Plumbing and ac repairing.
Affordable Services
Urbancarts offer the best reasonable price in the market. Our services are really affordable.
Timely Delivery
We understand the value of the time so that we clearly understand your requirements.
Experienced Team
Our expert members have over 10 years of experience in this field.
Local Company
As a local company, we always present with you to resolve your issues of services that we offer you.
Responsible Behaviour
100% Customer satisfaction is our motto. So we approach every issue in responsible manner.